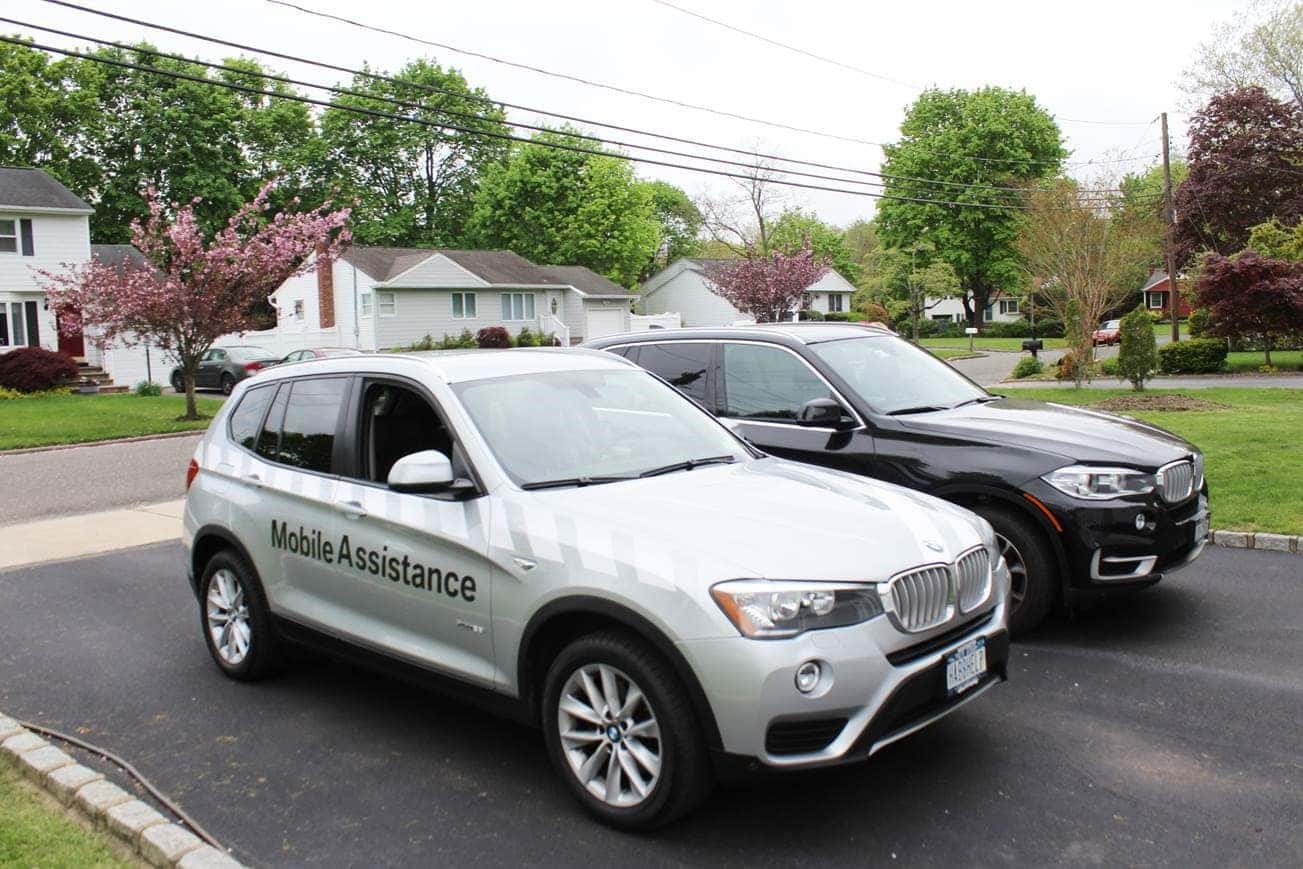 Is your BMW in need of light repairs or recall work and you can't make it to our service center at Habberstad BMW of Bayshore? No worries, we'll come to you. We're there for your on-the-go basic repairs and maintenance needs.

Our BMW Mobile Service Program allows us to come to your home or workplace to perform basic services and recalls for you at a location that is most convenient for you.
In addition to select repairs and recall work, we can provide routine maintenance for the perfect drive on your next trip or just your way home. From things like a pre-trip inspection, bulb replacement, drive belt replacement, and even select recalls, our BMW factory trained technician will come to you.
To learn more or schedule a Mobile Service appointment please call (800) 481-1537.
BMW MOBILE LIST OF SERVICES
To get you started,
Select BMW Warranty work
Filter replacement
Bulb replacement
Lighting System
Mobile Multi Point Inspection
Wiper replacement (blades and inserts)
Lost key replacement
Trim replacement
Battery replacement
Lighting system repairs
Drive belt replacement
Recalls – dependent on necessary repairs
Select Recalls Airbag recalls
Seat mat sensor recalls
Select other recalls – please inquire with dealership staff for further details.